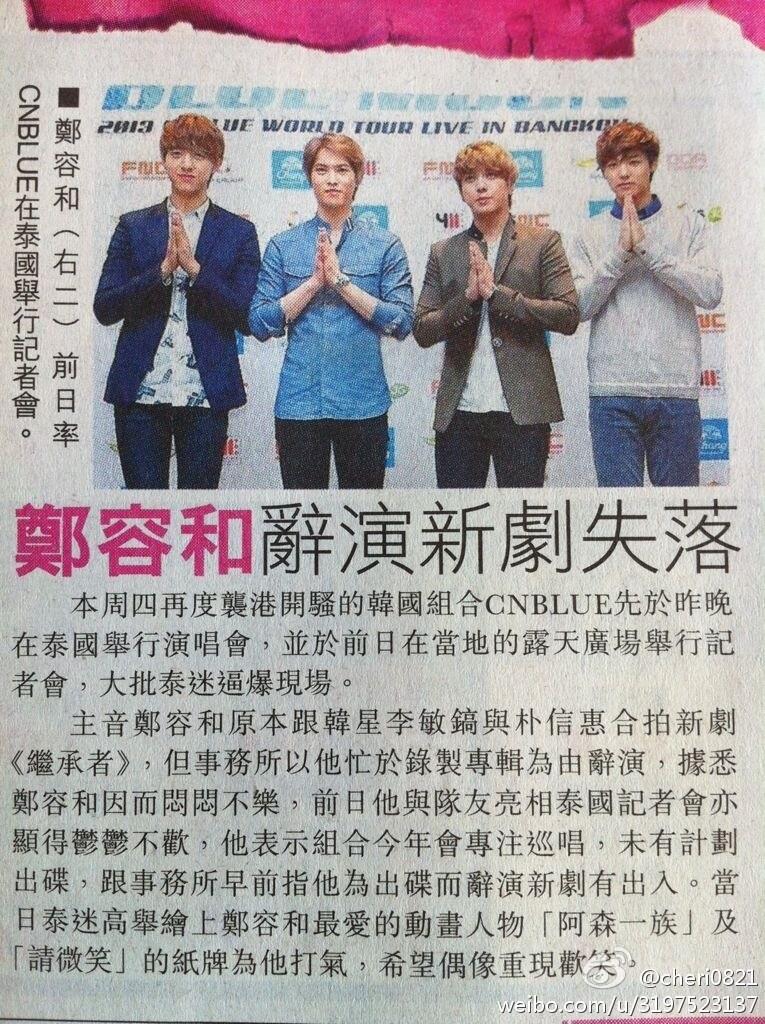 [Rough Trans] ~ Jung Yong Hwa at loss after declining drama role ~
Korean Group CNBLUE who will be hitting Hong Kong again with concert this Thursday, had held a concert in Thailand first last night, and has attended a local open-air press conference the day before, attracting large number of fans.
Lead singer Jung Yong Hwa originally will be collaborating with Hallyu stars Lee Min Ho and Park Shin Hye in new drama <<The Heirs>>, but agency has rejected the drama citing reasons that he's busy with new album recordings. It is reported that Jung Yong Hwa is hence depressed because of this.
Day before, he seemed moody when he and his band-mates attended the Thailand Press conference. He said this year, the group will be focusing on their World Tour, and has no plans for release of new albums. This results in inconsistency of statement as stated by his agency that he decline the drama due to new album release.
On that day, Thailand fans held high signages with Jung Yong Hwa's favourite animated character [The Simpsons] to cheer him on, hoping their idol will smile again.
News source: Hong Kong daily oriental newspaper (May5)
Credit: cheri0821@weibo